What's New in Yokosuka
Check out the latest event and living information for Yokosuka!
Opening of Nagahama Beach for the Summer - Cool off from the summer heat at Yokosuka's beach!
Nagahama Beach will be open to visitors from July 13 to August 31. Enjoy summer activities like swimming, playing in the sand, and BBQ with friends and family! Additionally, you can also visit Soleil Hill, a park featuring seasonal flowers and various fun activities, and Arasaki Park, a scenic spot famous for its beautiful rocky shoreline.
Address: 2-12 Nagai
Access by public transport: 5 min. bus ride from Misakiguchi Station, then 15 min. walk from Wada bus stop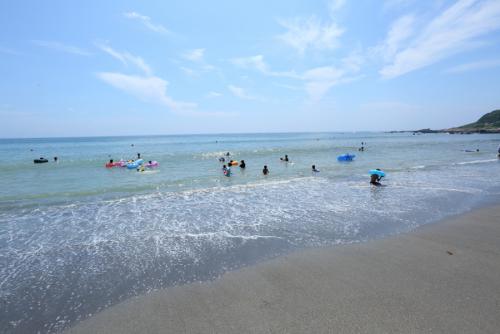 Yokosuka Modern Heritage Museum Thibaudier Residence
Learn about the history of Yokosuka and Japan's modernization and discover various historic sites and sightseeing spots that are featured within Yokosuka!
Address: 1-1 Shioiri-cho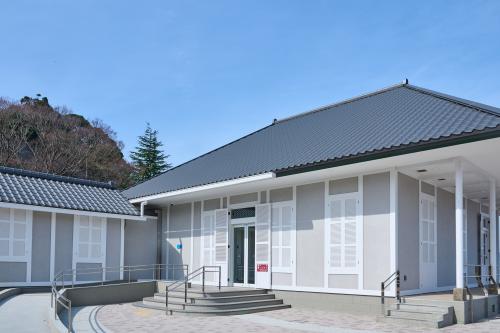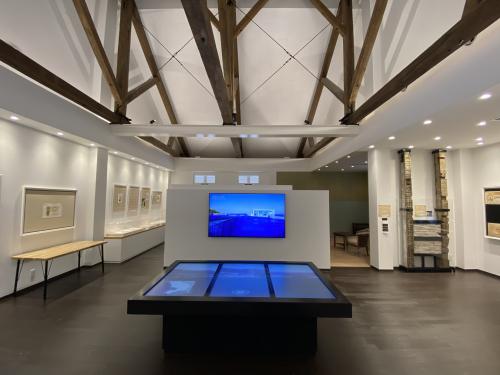 Renewal of Chuo Peace Park
The Chuo Park has been renovated and renamed to Chuo Peace Park! The renewed park features a 1,700m2 event space, an open view of Tokyo Bay, partial opening of the Yonegahama Gun Battery Site, and a newly built Peace Monument that will shoot a beam of light into the sky on the first of every month starting from May and on February 15, August 6, August 9, and August 15. A model for the previous Peace Monument is on display in the lobby of the Culture Hall.
Address: 19 Fukadadai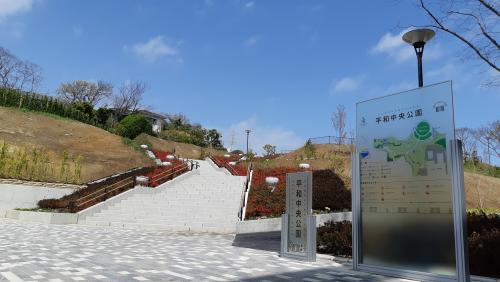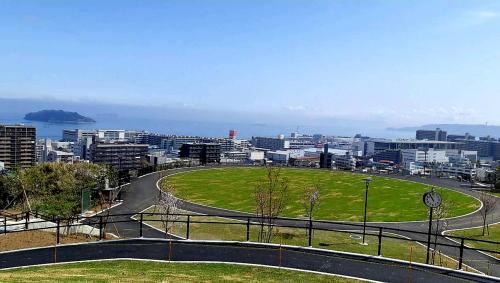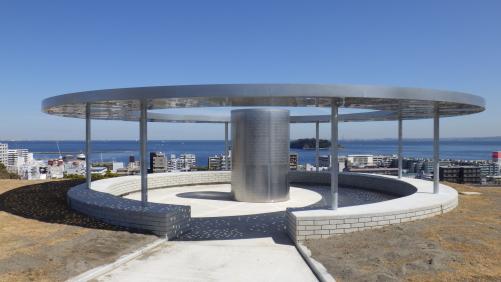 Yokosuka Cycling Map
Enjoy cycling all around town with the Yokosuka Cycling Map! This map features three different routes, each with unique sights, milestones, and local specialities! Check out other details such as height topography for elevation changes along the routes and bike rental info!
Take a map and enjoy the ride!
Available at JR Yokosuka Station, Yokosuka-chuo Station, Soleil Hill, Suka-navi, Tourism Division at Yokosuka City Hall, and other locations.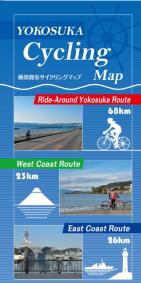 (PDF:4,230KB)
Back Number
The following are the back number issues of "What's New in Yokosuka," which had been distributed as physical copies until fiscal year 2019.
Fiscal Year 2019
Vol.65(2020.1)(PDF:1,099KB)
Vol.64(2019.11)(PDF:687KB)
Vol.63(2019.9)(PDF:1,224KB)
Vol.62(2019.7)(PDF:1,363KB)
Vol.61(2019.5)(PDF:1,665KB)
Fiscal Year 2018
Vol.60(2019.3)(PDF:4,549KB)
Vol.59(2019.1)(PDF:4,945KB)
Vol.58(2018.11)(PDF:1,173KB)
Vol.57(2018.9)(PDF:959KB)
Vol.56(2018.7)(PDF:925KB)
Vol.55(2018.5)(PDF:928KB)
Fiscal Year 2017
Vol.54(2018.3)(PDF:969KB)
Vol.53(2018.1)(PDF:1,033KB)
Vol.52(2017.11)(PDF:870KB)
Vol.51(2017.9)(PDF:347KB)
Vol.50(2017.7)(PDF:1,092KB)
Vol.49(2017.5)(PDF:924KB)
Fiscal Year 2016
Vol.48(2017.3)(PDF:2,052KB)
Vol.47(2017.1)(PDF:1,939KB)
Vol.46(2016.11)(PDF:1,815KB)
Vol.45(2016.9)(PDF:1,838KB)
Vol.44(2016.7)(PDF:2,248KB)
Vol.43(2016.5)(PDF:1,930KB)
Fiscal Year 2015
Vol.42(2016.3)(PDF:1,909KB)
Vol.41(2016.1)(PDF:4,736KB)
Vol.40(2015.11)(PDF:1,992KB)
Vol.39(2015.9)(PDF:3,572KB)
Vol.38(2015.7)(PDF:2,002KB)
Vol.37(2015.5)(PDF:1,977KB)
Fiscal Year 2014
Vol.36(2015.3)(PDF:1,263KB)
Vol.35(2015.1)(PDF:977KB)
Vol.34(2014.11)(PDF:1,035KB)
Vol.33(2014.9)(PDF:1,087KB)
Vol.32(2014.7)(PDF:810KB)
Vol.31(2014.5)(PDF:972KB)
Fiscal Year 2013
Vol.30(2014.3)(PDF:1,005KB)
Vol.29(2014.1)(PDF:881KB)
Vol.28(2013.11)(PDF:1,243KB)
Vol.27(2013.9)(PDF:1,000KB)
Vol.26(2013.7)(PDF:1,005KB)
Vol.25(2013.5)(PDF:1,031KB)
Fiscal Year 2012
Vol.24(2013.3)(PDF:969KB)
Vol.23(2013.1)(PDF:1,267KB)
Vol.22(2012.11)(PDF:1,002KB)
Vol.21(2012.9)(PDF:988KB)
Vol.20(2012.7)(PDF:1,027KB)
Vol.19(2012.5)(PDF:1,029KB)
Fiscal Year 2011
Vol.18(2012.3)(PDF:1,048KB)
Vol.17(2012.1)(PDF:1,063KB)
Vol.16(2011.11)(PDF:1,055KB)
Vol.15(2011.9)(PDF:949KB)
Vol.14(2011.7)(PDF:792KB)
Vol.13(2011.5)(PDF:879KB)
Fiscal Year 2010